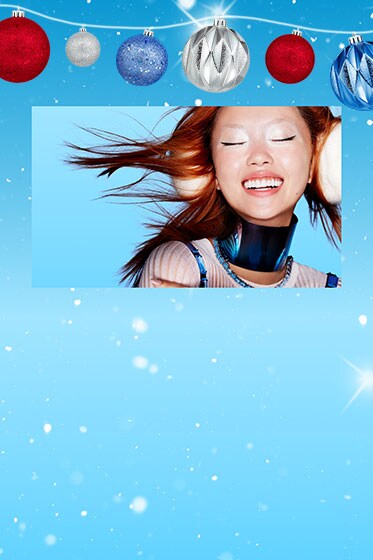 7 DAYS OF M·A·C GIVEAWAYS
The countdown is on! Say cheers to the season and reveal an exclusive, glitzy deal or discounts daily!
Browse our range of gel moisturiser and antioxidant face cream to find skin-hydrating options to suit all skin types.
A moisturising eye cream is vital for keeping the skin around your eyes healthy and firm. The best eye cream for wrinkles will infuse the cells of your skin with moisture and brighten the skin beneath your eyes. 
To apply, simply dab a small amount of cream onto your fingertip and gently pat onto the area around your eyes. For best results, apply after cleansing.
What are the benefits of moisturiser?
A good gel moisturiser will work as an anti aging cream by keeping your skin firm and supple. Moisturiser should be applied twice a day to protect your skin from damage. Moisturised skin will provide a smooth palate for foundation: making it easy to create a look that's flawless and velvety.
To give your skin an extra boost of moisture, our primers can be applied after cleansing. Primers can also work as a pore minimiser, to give you skin that's perfectly smooth.
What is the best moisturiser for dry skin?
When choosing a face cream for sensitive skin, look for products that are dermatologist tested and non-acnegenic. Dry skin responds best to moisture-rich creams that calm, soothe and protect. If your skin is prone to dryness, we recommend applying a firming body cream twice a day to keep your whole body smooth and soft.
One of the hottest trends right now is strobe cream, which will instantly brighten up skin that's dull or lacklustre. Use it on the high points of your face including your cheekbones and the tip of your nose, to give your face a touch of glamour and contrast. Our guide how to use highlighter correctly will show you how to use strobe cream to lighten your look.