#ASKMAC: Here's Why You Need Studio Fix Foundation in your Makeup Bag
Get to know the multitasking foundation that you can manipulate and customise to suit YOU.
When it comes to finding a new foundation, there are multitude of things to consider. Not only do you need to uncover a formula that has a shade that works for your skin tone, it also needs to be suitable for your skin type and meet your demands – and don't all have plenty of them? We all want our foundation to look natural, like a second skin, conceal, feel comfortable, and we want it to last in the long run – really last.
A formula considered an icon of the beauty world and a staple in every makeup artist kit is M·A·C Studio Fix SPF15 Foundation. The oil-controlling formula provides a natural matte finish, broad-spectrum UVA/UVB SPF15 protection, and comes in 67 versatile shades to suit every complexion. Part of M·A·C's Studio range, the liquid foundation was created with a studio environment in mind, explains Ocea McKenzie, M·A·C Australia's National Education Manager – think harsh lighting and long days in front of the camera. "It's a high-performance formula that is designed to be photographed," she explains. "The reason Studio Fix is a best-seller is because it gives you a perfected coverage and you only have to use a small amount of product, and being a liquid it's easy to mix and manipulate using other mediums." Here, McKenzie breaks it down.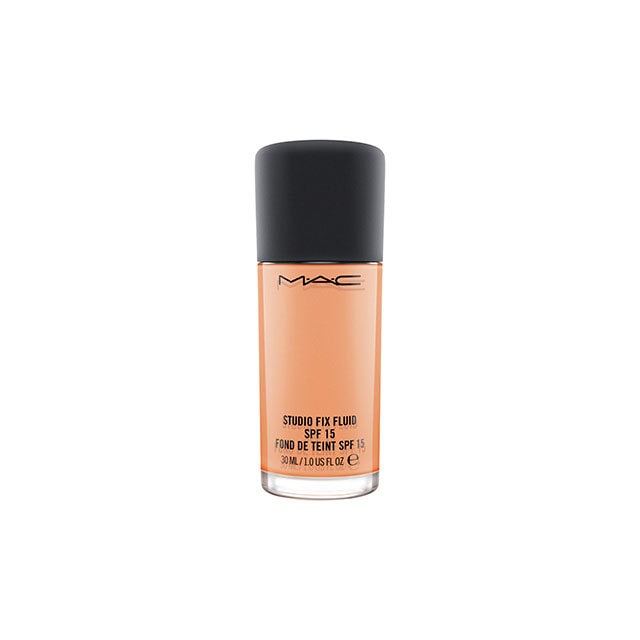 MAKE IT YOURS: While we're on the topic of versatility, by blending Studio Fix with different products or layering a range of skincare products before adding it, you can achieve a number of foundation finishes and customise it to suit you, making it the ultimate makeup multitasker. "If you're looking to achieve a natural look, mix in a few drops of Prep + Prime Essential Oils, which work to thin the formula, and if you have dry skin, layer Prep + Prime Moisture Infusion, Studio Moisture Cream and Prep + Prime Fix + underneath Studio Fix– it's beautiful," says McKenzie. If oil control is your beauty bugbear, there are so many options, she adds. "Try the Prep + Prime Skin if you're really oily and the Prep + Prime Pore Refiner Stick for targeted control – you can then just throw it in your bag for touch-ups." And for normal to oily skin types? McKenzie recommends smoothing on Prep + Prime Natural Radiance followed by a lightweight gel moisturiser like Mineralize Charged Water Moisture Gel.
NAIL THE APPLICATION: Your desired finish determines your application technique – for a natural finish try a fluffy brush like #168 Large Angled Contour Brush or use the #190 Synthetic Foundation Brush to achieve a fuller coverage. For a full, flawless coverage, McKenzie recommends pairing with the equally iconic Studio Fix Powder Plus Foundation. Powder not your friend? It depends entirely on your skin type, says McKenzie. "Mineralize Skin Finish Natural is a great lightweight setting powder that offers a natural finish but if you have dry skin, you likely won't need powder at all as the liquid is matte."
Convinced? Us, too.